New Homes for Sale - Residential Property
High-quality bespoke homes designed and built for New Zealanders.
Our new homes for sale are quality residential properties priced in the mid-range. We build houses, apartments, town houses, terraced homes, and villas in prime locations in Auckland and around New Zealand.
Owner-occupiers, are you looking for a quality new home to live in, in a good neighbourhood, that is low-maintenance and close to amenities? Would you like to enjoy a home with natural light and great deck views as well as modern conveniences, high-quality appliances, generous-sized bedrooms and at least one ensuite? A Black Robin property ticks all these boxes.
Investors, are you looking for yield and capital growth on your investment property? Black Robin properties are versatile, well designed and built, and easy to maintain. We build in growth areas that are likely to experience value uplift over time.
All developments (6)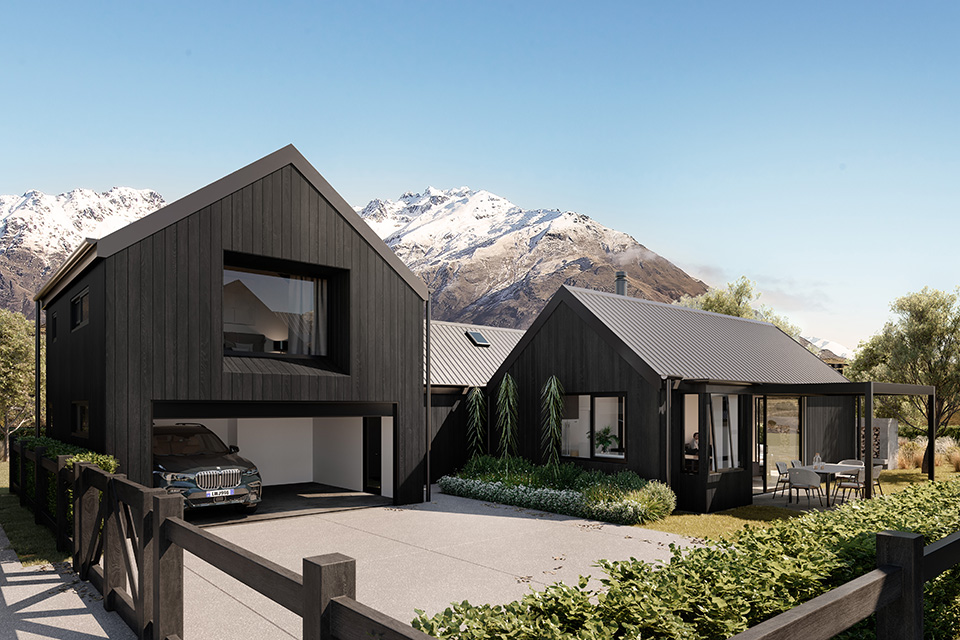 McKenzies Shute
McKenzies Shute, Jacks Point, Queenstown
Release date: Spring 2022

Huka Terraces
10a Huka Road, Birkenhead, Auckland
Coming Soon